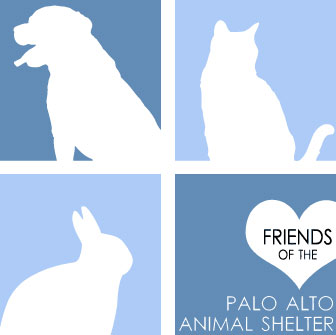 As our Friends group formed, we discovered how much we have in common with other shelters, rescue groups, and Friends in the Bay Area—and all over California.  We want visitors to our website to know that we endorse and recommend all the caring organizations working to educate people, improve the lives of domestic animals, and prevent animal cruelty and abandonment.
---

Cat Town Cafe is a non-profit organization, the result of collaboration between Ann Dunn, Founder and President of Cat Town, and Adam Myatt, aka Mr. Hoodcats. Cat Town Cafe takes at-risk cats from Oakland Animal Services and from other shelters and rescue groups. In the Cat Town Cat Zone, cats have space for play and exploration with no cages in sight. In this friendly environment cats meet and seduce people wanting to adopt. The adoption rate at Cat Town Cafe is phenomenal. The Cafe is small, and visitors are welcome to take their coffee/tea and treats into the Cat Zone.
---

Nor Cal Beagle Rescue is a non-profit, all-volunteer organization dedicated to helping beagles and educating the community about this wonderful breed.
---

We believe every dog deserves a great family. Wagaroo is the Bay Area's only online listing focused on finding homes for puppies and dogs from shelters, rescues, owners in need, and ethical breeders. Visit us today at our website.
---

Pet Food Express donated more than $1.5 million in 2012 to animal rescues, animal shelters, police K-9 departments and more than 100 schools in Northern California. Pet Food Express accomplished many goals in 2012, but perhaps the thing they are most proud of is the number of homeless animals they helped place in new homes.
---

Maddie would be proud of what her beloved family is accomplishing in her name, putting their millions towards helping every healthy and treatable dog and cat find a loving home.
---

Our new Animal Community Center is the first environmentally "green" certified animal facility in the country to offer an adoption program with a full spectrum of pet and community services. All proceeds from these services support our life saving work.
---
The mission of the Silicon Valley Animal Control Authority (SVACA) is to ensure the well-being of both animals and people through advocacy, education, and cost-effective yet efficient services by providing a superior level of care, compassion, and respect for all living things.
---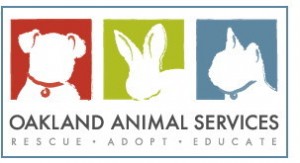 Oakland Animal Services is dedicated to improving the relationship between the citizens of Oakland and its animals. Ensuring both public safety and animal welfare, OAS responds to animal-related calls for service including helping abused, neglected, injured and abandoned animals, investigating animal bites, and regulating animal-related activities within the City.
---

PHS/SPCA, a private non-profit guided by the humane ethic, builds healthy relationships between people and animals. As an ethical choice, we accept all animals in need of care and often provide a second chance to the neediest animals.
---
Pound Puppy Rescue, a volunteer run organization, rescues approximately 400 puppies every year. Their mission is to keep puppies and pregnant dogs out of overcrowded shelters where they are at risk for disease and euthanasia. Mamma dogs and/or puppies under three months old are fostered in volunteer foster homes where they are kept with their litter mates, socialized and cared for until they are old enough to be placed in permanent, loving homes.
---


Peace of Mind Dog Rescue is a resource and advocate for senior dogs and senior people on the Central Coast. We find loving homes for dogs whose guardians can no longer care for them and for senior dogs in shelters.
---

Greyhound Friends for Life is a nonprofit, volunteer greyhound rescue, adoption, and advocacy organization, dedicated to finding loving and qualified homes in the San Francisco Bay Area and Northern California for former racing greyhounds.
---