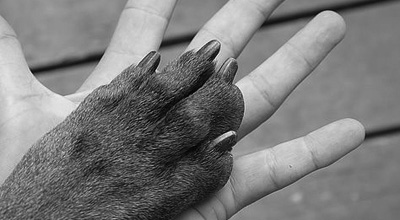 Mourning the Loss of a Pet
Now, Beag, go chase some rabbits!
A member of our family has just put to rest their magnificent 12 year old Golden Retriever Rudy. Their dog was born on 9/11 and so they named him after the Mayor of New York. Rudy was a vital member of their family, hiking in the mountains of Colorado, accompanying the family on all their excursions and when he was diagnosed with cancer, of course every single medical option was employed to keep him alive just a little longer.
When all hope was gone and Rudy was sent on his last run, the family was devastated. No words can describe their grief as they pulled together to console each other and then honour Rudy's memory with a collection of his photos and tales of his exploits. They have each other for comfort during this difficult time. But what about other people who are left alone with their grief?
Pet Support Groups are a good way to deal with all the normal feelings of grief one experiences at a time like this. These emotions are strong and can last a long time. It's not unusual to feel extremely angry, even guilty as you wonder whether you could have done more, whether you made the right decision, if a different treatment would have made a difference. Why did this have to happen to me, to my beloved pet, now? All these questions can be discussed in a support group or with a personal therapist. Much information on this is available online. Many grief counseling groups are also available by telephone for people who are unable to attend group sessions.
Wise counsel does help when facing a decision to euthanize, should that be a consideration. During the final days of my beloved Jonathan Livingston Beagle, each morning I would rush to his bed to make sure he was still alive, being thankful for just one more day with him. Finally my long time Veterinarian Larry Wengren said, "you know he is dying now. You have a choice between being with him or risking he will die alone." The moment I will always remember was when, at the moment that sweet body went still in my hands, I heard Larry whisper "Now, Beag, go chase some rabbits!" And when I looked at Larry he had tears on his cheeks too. I will never forget that moment and will always be grateful to Larry for the gift of that image, that memory.
After losing The Beag I declared I would never smile again, the pain was too great.  Nothing seemed remotely worthy of a smile anyway. I went into a pretty ugly depression. Then, six weeks later, a friend said she had a litter of beagle puppies and they were almost ready to be placed in new homes.  It was there we met Barclay.
Barclay made all the pain go away with his sweet disposition and the way he would hold your gaze as if trying to understand who you really were! Of course he was no substitute for The Beag who will always remain my one of a kind boy. But Barclay helped me to see there can be happiness after losing a pet and he went on to bless us with 13 years of absolute joy and delight.
The decision to replace a lost animal is a personal one and no one but you can know if this is the best way to deal with the grief you feel. When the time comes, you will know.  And in the meanwhile, it is good to remember that what you are feeling is normal and healthy and that life, ultimately, does go on. One day you will look at a dog or cat and something will tell you that it's time you open your heart to another wonderful experience, that only a pet can provide.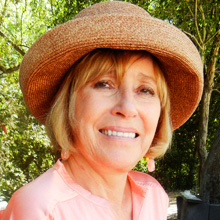 About the Author
Jeremy Lindston Robinson
,
our Vice President
Photo Credit: Bruce at SuperFantastic