Allergies in Pets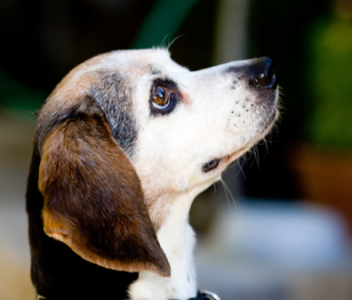 Cookie is a dainty Pocket Beagle with huge dark eyes and a sweet nature, but she licked her paws—constantly. Her feet were always damp as she rotated from one paw to another.
An allergy to pollen caused her paws to become extremely itchy, especially in summer. And because her licking created a warm, moist place, a yeast infection quickly followed—thus exacerbating the irritation. A savvy vet recognized the problem, and recommended Benadryl for Cookie's allergy. (A basic antihistamine, Benadryl is available over the counter at local drugstores.)
In addition, the veterinarian prescribed a medicated shampoo for Cookie, who is now bathed with it once a week to keep the secondary yeast infection at bay. When it works, topical treatment such as the shampoo is preferred over pills.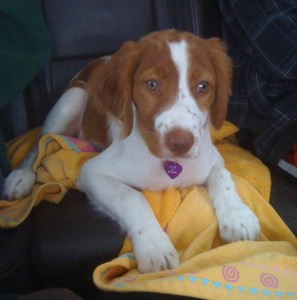 In another case, the family of Elsie, a one-year-old Brittany Spaniel, found her lying unconscious in their back yard. At the Emergency Veterinarian's office, they learned that Elsie had been stung by a bee, to which she had an extreme allergy. Elsie had gone into anaphylactic shock, which can kill a dog within minutes.  If dogs roll on grass or bite at a bee as it buzzes around them, they are susceptible to bee-stings.
With treatment Elsie recovered quickly, and now her family is never without an epi-pen nearby in the event of another episode.  Since the initial attack, Elsie has been stung once again and has been stabilized by the family that loves her, using an epi-pen.
Our pets are subject to allergies, just as we are.  They can be allergic to foods, all the airborne allergens we suffer from, as well as fleas, cleaning products, insecticidal shampoos, drugs, even perfumes.  And like us, the symptoms of their allergic reactions include sneezing, itching, vomiting, or diarrhea.  If you recognize a problem, your veterinarian is able to offer fast and effective treatment.

To cut down on dust and allergens, clean bedding is important for your pet. Frequent bathing removes pollens and allergens from their skin.  If your veterinarian suspects a food allergy, she may prescribe a hydrolyzed protein diet followed by specific foods, or a home-cooked diet that eliminates the offending food, once it is identified.
Being aware of your pet's health and behavior is key to a happy animal. Cookie was very lucky to have Gwen who was determined to address the licking problem and succeeded. And little Elsie was fortunate indeed to have a family that dropped everything and found help for her quickly. We must be mindful that our beloved pets have similar concerns to ours, and they need us to take care of them. That is our promise to them.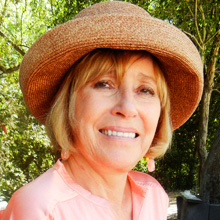 About the Author
Jeremy Lindston Robinson
,
our Vice President