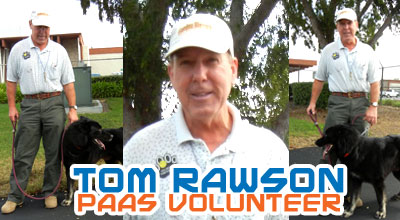 The Gift of Volunteering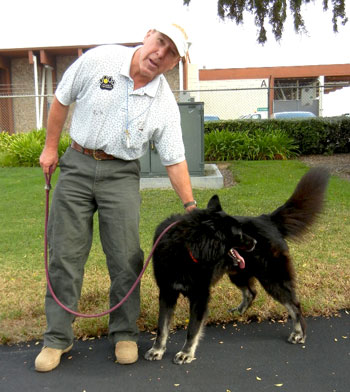 Why do I volunteer? Let me think. I'm just an ordinary guy. Nothing special about me. I just like dogs and have some extra time now since retirement.
We had dogs growing up in rural Michigan. Mostly hunting dogs. A beagle named Gyp for rabbits and a couple of English Setters (Lady and Bandit) for pheasants, partridge, and the occasional woodcock or snipe. The smartest and most special dog I ever had, though, was a little black terrier/scottie/poodle mix that I found abandoned alongside the road when I was 10.
We lived just outside a small town. Marion, Michigan. Population 800… then and now. One afternoon while riding my bicycle along the main road into town, I spotted a small black dog cowering in the bushes beside the road. Of course everyone in small towns knows everyone else… their kids, their business, and their dogs. So I knew right away he wasn't a local.
I rode by, and he growled at me. Fifty yards later and curious, I turned around and rode by again with the same result. Undeterred, I parked the bike a few yards down the road and walked cautiously back. He was all black, dirty, skinny, and scared. Just on a hunch, I called out, "Blackie, is that you?"
He came bounding out of the bushes like his tail was on fire. Spinning around, jumping up and down on me, and trying to lick my face. A small hand-written note he had attached to his collar read. "My name is Blackie. Please give me a home."
That's why I volunteer. Same feeling.
About the Author
Tom Rawson, Volunteer at Palo Alto Animal Services