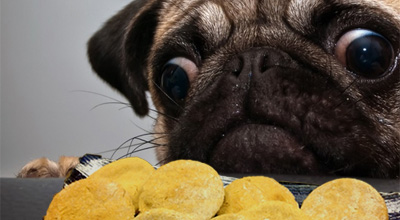 Home Made Gluten Free Dog Biscuits
Even the most healthy commercial dog biscuits contain chemical preservatives. We have found this recipe for gluten free dog biscuits containing absolutely nothing that could hurt your pet – and dogs love them! Nothing exotic; every ingredient can already be found in your kitchen. Very little preparation required, just time in the oven to achieve a crispy yummy goodness.
About This Recipe
Most dogs should not have glutens—they can cause scratching and licking to vomiting and other unpleasant things.
Gluten Free Dog Biscuits
---
---
Ingredients
1/4 cup peanut butter ( make sure there is no veg, corn or soy oil)
1 egg
2/3 cup buckwheat flour ( wheat free)
2/3 cup chickpea flour
1/4 cup water ( you can use meat broth but make it with no onions)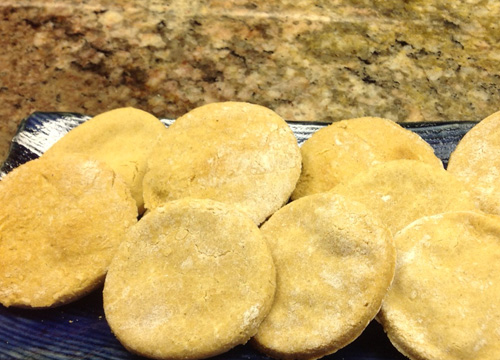 Directions
Preheat oven to 350 degrees.
In bowl mix the two flowers set aside.
In mixer blend peanut butter and egg.
Add flour to peanut butter mixture.
Pour in water one tablespoon at a time until dough is at a texture that can be rolled out.
Roll out dough on counter that has been floured with buckwheat flour.
When dough is 1/4-1/2 inch thick use cookie cutters to form treats place on ungreased cookie sheet 1/4 inch apart.
Bake for 20 min at 350 flip cookies over, turn down heat to 200 degrees and continue cooking for 40 minute.
Servings depend on the size of your cookie cutter.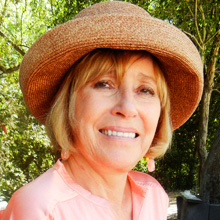 About the Chef
Jeremy Lindston Robinson
,
our Vice President