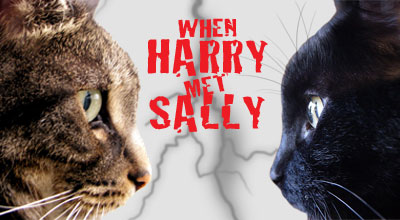 How to Introduce a New Cat to the Resident Feline
First impressions matter, right? It can't be stressed enough how important it is to properly introduce a new cat or kitten to your resident feline friend. If the new cat is not introduced properly, it is more than possible that the resident cat will not appreciate the new friend. A substantial percentage of cats returned to shelters on the account of "not getting along with other animals in the house" is due to improper introductions.
Because cats are naturally solitary animals (i.e. they're not pack animals like dogs), they don't automatically jump for joy at the prospect of a new playmate. Cats are also very territorial — let's face it, they're the master of your household — everything in your house belongs to them, and they can become quite aggressive if someone "invades" their space. If another feline was simply dropped onto their floor, expected to eat out of their dishes and use their litterboxes, the resident cat will see the new feline as a threat, an enemy that must be taught a serious lesson. You, the owner and protector, must also pay for allowing the new feline into its territory. Thus, the resident feline may resort to provoking fights with the newcomer, as well as spraying territorial urine markers around the house. To prevent mayhem from breaking out in your duo-feline house, follow these steps carefully and without haste:
Step #1: Bringing the Newby Home
Before you bring your new kitty home, prepare a separate room for it, complete with food and water dishes, a litterbox, a bed, and some toys. Bring your new cat directly to this room and keep the door closed. In this room, your new cat can relax and reorient itself. Meanwhile, your resident cat will know that something is behind that closed door, and will be curious rather than feel threatened.
Step #2: Scent Swapping
Scent swapping allows both cats to recognize each other without feeling intimidated by each other's presence. Place a towel in each cat's bed or by their food dishes for a day. The next day, swap the towels, putting each cat's scent-covered towel by the other's food bowls. If you notice either cat avoiding their food or even hissing at it, move the towels a little further away from their food bowls. Then, gradually move the towels closer to their food bowls until both cats are comfortable eating with each other's scent present. Consider swapping the cats' bowls, or even rubbing each cat's cheeks (where "friendly" hormones are secreted) with a towel and swapping these. This process may take days, or even weeks. Make sure both cats are completely comfortable in the presence of the scent towels.
Step #3: Seeing Each Other for the First Time
After successful scent swapping, it's time for the cats to see each other. However, they should not have full physical contact. The door of the new cat's room should be barred with a screen or baby gate (or simply crack the door open so that the cats can see each other touch noses, and secure the door with a nail and rope). This way, the cats can sniff each other out, but no one can start a brawl. Begin feeding the cats closer and closer to the door, until you are absolutely certain that the cats feel comfortable with each other. If there are hisses, spitting, growling, or raised hackles, go back to Step #2.
Step #4: Happily Ever After
Only after each cat shows no signs of aggression and seems comfortable sniffing and rubbing the other can the screen/baby gate be removed. Make sure to watch the cats as both have free range of the house, putting the new cat back into its room if there are signs of aggression. Make sure each cat has its own food and water bowls, litterbox, and bed. It is normal for one cat to come out as the "alpha" cat, so you might notice that one cat (usually the resident cat) always eats first, and that the other follows the alpha cat around the house. However, if the alpha cat begins to hiss and swat at the other cat (particularly around food dishes), make sure that the other cat has its own dishes, litterbox, and bed away from the alpha cat's.
Following these four easy steps will allow your cats to become fast friends. They will be great playmates and entertainment for each other, and will be double the cuteness for you to enjoy!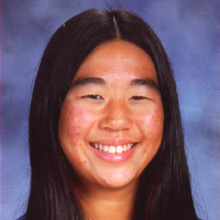 About the Author
Joanna Tang
,
our Youth Board Liaison from Gunn High Scool
Photo Credit: laurelrusswurm