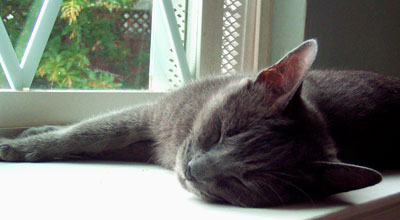 The Perks of Being an Indoor Cat
At one point or another, every cat owner must consider whether or not to let their cat outdoors. Although some people decide in a split second as their cat races out the door while they're bringing in groceries, and others spend days reading all the articles remotely related to this question, the answer is quite simple. You love your cat, and you want it to be healthy and happy; your cat belongs indoors.
The main argument against keeping cats indoors is that people feel guilty about "trapping" their cats inside and not letting them enjoy the "freedom" of the outdoors. First, let's examine all the risks of letting your cat "experience the outdoors."
Indoor cats live an average of 7-15 years longer than outdoor cats. Some of the main life-threatening risks to life outdoors include being run over by cars and other traffic, ingesting poisons like pesticides, acquiring diseases from other cats, animals, and parasites, being attacked or getting into a fight with other cats, dogs, and wild animals, being susceptible to animal abusers, getting lost (which often leads to starvation), and even — gasp! — abandoning your house for your friendly neighbor's home (OK, that last one's not life-threatening for the cat, but it might be life-threatening for you, the broken-hearted).
Aside from the innumerable dangers the outdoors poses to your cat, your cat also poses many dangers to the outdoors. Outdoor cats kill birds and small wildlife (though most do not consume their prey, as there's a tasty bowl of kibble waiting at home). An estimated hundreds of millions of birds are killed every year by outdoor cats, and these victims often end up massacred at the owner's bloodstained doorstep, right before you're settling down to enjoy dinner. Cats also chew up neighbor's plants, and can generally cause a nuisance by clawing outdoor furniture, screens, and other pets and animals. Cats might also put you on your neighbor's bad list by scent marking, urinating, and leaving feces on their new lawns, as well as yowling incessantly. And don't even think about feeding your cat outdoors — cat food attracts other outdoor pets, as well as potentially dangerous wildlife like mountain lions and foxes.
As you can see, the cons heavily outweigh the pros of being an outdoor cat. Yes, cats like sniffing grass and chasing bugs. But the truth is, your cat's curiosity of nature can be satiated inside the safety of your house. Providing plenty of indoor stimulation for your cat, like broad windowsills or window perches where your cat can see the great outdoors, screened windows so that your cat can smell the scents of nature, scratching posts, a variety of fun toys (see these Amazon lists for ideas: Best Rated Cat Toys and Supplies by Serena and Best Interactive Cat Toys ), comfy beds, plenty of human interaction, or even a feline playmate, will make the indoors your cat's paradise. You can even grow a patch of potted cat grass for your kitty to munch on. Your cat will be completely happy indoors, and they'll be safe, too!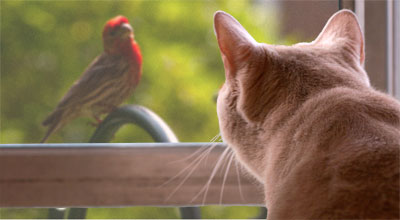 If you simply can't stand the thought of "confining" your cat to life indoors, there is a safe solution: outdoor cat enclosures. Now, you don't have to invest in thousands of dollars of chicken wire and get your enclosure on an Animal Planet episode about "The Most Outrageous Outdoor Enclosures." You can start with a simple guinea pig cage, or an outdoor bunny fence with the top covered with secure towels or some spare plywood. Once you realize you have to pamper your cat even more, you can buy cat enclosures like these . Or, you can build your own .
As you can see, there are plenty of safe alternatives to letting your cat roam outdoors. From window perches to outdoor cat enclosures, you can keep your cat both happy and healthy! Indoor life is the way to go when thinking of your furry friend's safety and happiness.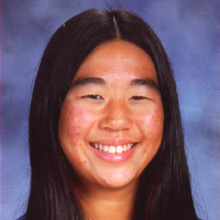 About the Author
Joanna Tang
,
our Youth Board Liaison from Gunn High Scool
Photo Credit: Derrick Coetzee